I am writing this post up quickly today, before I end up backing out and neither writing it nor following through with what it's all about. Basically I have 47 reasons why I will be trying as hard as possible to lose weight, and I am setting myself a real challenge.
I'm very open on my blog and speak about a range of different subjects, but I have never on here nor in real life told anyone other than a doctor or Si (he really doesn't want me to tell him) how much I weigh. It has always seemed like a private thing to me, but I will be telling you in a while (gulp).
In the last year or so I seem to have lost all will power to watch my weight…well I have watched it increase, but I think you know what I mean.
Due to a lot of back issues in the last 18 months I was exercising way less than I used to, boredom/stress eating way more, and funnily enough that hasn't been a good combination for my weight or my health.
I feel tired a lot of the time and although my back is a lot better than it has been, I know the extra weight will only continue to put a strain on it…and the seams of the whole two pairs of jeans that still fit me.
Anyway today things came to a head, because I decided to go through my wardrobe and drawers, and actually see how many clothes either don't fit me or that I don't wear  as they show off my lumps and bumps, and this is the result of that.
47 items of clothing that I have either 'grown out of' or that have never fitted and still have the labels on. I can't bring myself to sell them or clear them out for new bigger sized clothes, as it will be like admitting defeat and so from today I have set myself a challenge.
I have put the clothes into a big bin bag.
I will keep trying them on as I go through my weight loss and take out from the bag any that start to fit me or look better on me, and occasionally show you the results. By the end of the year, I want this bag to be empty and my wardrobe to be full of clothes that I can actually wear.
I want to be able to take the boys swimming without wanting to hide, and mostly I want my back to be strengthened by it all and to be healthier and fitter. I need and want a healthier lifestyle.
In that bag are my 47 reasons to lose weight and get fitter. I have a treadmill and weights that have been collecting dust, but will we getting a good dust off this week. I have already turned down some chocolate this evening and been for a half hour walk with the boys and I am going to be trying to make some small changes.
So here's the bit I won't enjoy. Before I say how much I weigh can I just point out that I am only 5 foot 2 and my ideal weight according to the NHS BMI calculator is between 7 stone 3 lbs and 9 stone 11 lbs and I am not trying to say I think I am hideously over weight, but I am over a stone heavier than I am happy with and more importantly way too big for some of my favourite clothes.
I currently weigh 10 stone 2 lb which is the heaviest I have been in years, 5 years ago I lost 2 and a half stone and I was at my healthiest at 8 stone 13, which is where ultimately I would love to be again, right smack bang in the middle of my healthy weight range.
I refuse to starve myself or do it by unhealthy means though, and would never encourage others to do so as this is a lot to do with being healthier and not making myself ill. I want my confidence back, and I am willing to work my bum off (hopefully literally) to do it.
I will give updates on here about how I'm doing, and what I'm doing, but I won't be including photos of myself before until at the end of my challenge for a before and after comparison. Hopefully you'll be able to tell the difference!!
How many items of clothing do you have in the back of your wardrobe that no longer fit, surely no one can beat 47?! If you have a lot that don't fit and fancy joining in doing the same thing as I am, feel free and let me know so I can keep up with your bag emptying progress!
Stevie x #EmptyTheBag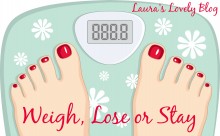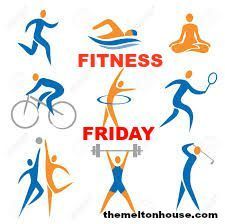 **To comment on this blog you do not need to leave your name, email address or website if you don't wish to. Any information entered will remain private and will not be shared with anyone other than the site owner.