I have a slight stationery addiction, I just can not resist gorgeous stationery, so I was thrilled when Busy B offered me the chance to review their 2016 Busy Life Diary. I was sent the diary for free, but it was already on my 'wish list' of things to buy asap.
'Busy life' is definitely a good way to describe mine now that I blog, and since starting blogging I have so many more dates, deadlines and more to remember.
You may think that I'm getting slightly carried away thinking about 2016 already, but I already have loads of dates for next year that I need to remember, and I am notorious for losing slips of paper. If I don't write something in an actual notebook or diary, then the chances are I will have no idea what I have done with it when I need to find it. I think this drives Si slightly mad, so I do work hard to be more organised.
With the boys being at different schools from September, I also now have two lots of school dates and events to try to remember, so I have gotten a head start with filling a lot of these into my new diary already.
This is the diary that I was sent by the wonderful Busy B.
Gorgeous isn't it?! It's also the perfect size to fit in my handbag, but not so small that there's not enough room to write everything that I need to in it. It has a week to a page, and goes over both pages, so you could use it for personal stuff on one side and work/blog or whatever you like on the other side.
Every three months in the diary, there is a small pouch area for you to pop notes, tickets, or any other small paper things you need in. My current diary always has small bits of paper falling out of it, so this will come in very handy, and I will probably use it to slot a weekly blog to do list in.
Busy B also sent me some gorgeous post it notes to use with it, to pop reminders in or even to use to leave messages to others around the house. I think you'll agree they are very cute.
There is also a notes section, which is where I always write my Christmas card and present lists in every new diary I get, as I tend to buy presents through the year as I spy things that people would love. For any family members wondering what to put on their Christmas list for me, then feel free to click through to the Busy B website because I've yet to find anything on their site that I don't love.
Obviously if you'd like to buy yourself something from there, you can also click through via that link, I can't keep it all to myself that would just be greedy!
I was sent this diary free of charge for an honest review, and that's what I have given you. I love my new diary and I can't actually fault it, other than the fact that it's made me start checking out the Busy B website again…dangerous.
Stevie x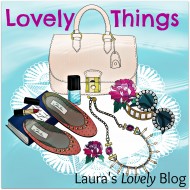 **To comment on this blog you do not need to leave your name, email address or website if you don't wish to. Any information entered will remain private and will not be shared with anyone other than the site owner.