It's been over  month now since I was all riled up and determined to lose weight, so how did I do so far?
If you haven't read my first weight loss post and want to catch up on what I am on about, then check out my 47 reasons post. Well for most of the last month it was an epic fail in so many ways. I realised that I was a little silly to start a new diet and healthy eating routine in the midst of the school Summer holidays.
We had loads of days out, where there was the temptation of pasties, cakes, hot chocolates, ice creams and more. Usually when dieting, I avoid temptations where possible, but in the holidays I was surrounded by them and I'll admit it – I was weak.
I did lose weight though…a whole 8lbs in total, however this weight was not off my original starting weight, but off the weight I kept putting on from all the temptations that I failed to resist.
Therefore I ended the school summer holidays at exactly the same weight as I started, but in all honesty I was pleased with that, as after all the treats to not be any heavier was a relief!
Since the boys have been back at school, I've been cutting back again and mostly resisting temptation. I am currently 2lbs down at 10 stone exactly, but I've not gotten in to a single item of my 47 reason clothes yet.
However, I am back in the right mindset, and I think that is half the battle. I know I can do it, as I've done it before. I used to be a lot bigger than I am now, and I will show you a 'lovely' photo of the size I used to be when I reveal my before shot from this time later on when I'm feeling braver.
Last time when I lost over 2 and a half stones, I did it by getting up early every morning to do an hour on the exercise bike before the school run and just cutting back on food in general. I ate the same, but just less of it.
So from today I am going to do an hours exercise a day, because of my on going back and hip issues for now this exercise will just be fast walking, but I am hoping to build up to more as time goes on. I have a treadmill in my spare room (the bike went ages ago but now missing it!) so on wet days or when I don't have much time I will use the treadmill, and on nice days I can go for a walk on the beach or to the woods or somewhere else gorgeous in Cornwall.
I have a National Trust membership, so I may even start using this solo for a stroll around the grounds of some of the houses.
I am already cutting back, and trying to avoid temptation, but i also won a competition on Twitter this week for a weeks supply of Slim Fast. When this arrives, I will try it out and hopefully it will give my weight-loss a kick start, I'll let you know how I get on with it.
I'm not going to be being unhealthy and be starving myself at all, and all the way through my weight loss 'journey' (does this word make anyone else cringe now after so many reality tv shows where they're all on that 'journey'?) I will be honest with you about what has worked and what hasn't and about my weight.
I'm hoping to have good news each time, but if not I will share the bad with you as well – gulp.
I will only write a weight-loss post when I have something to tell you, something different I am trying, or just at least once a month to keep you in the loop, as I am sure no one wants to read a post every week about how I lost a lb!
Wish me luck lovely people, as I am sticking to my original target of emptying that bag of 47 reasons by the end of this year! I am now off to get on the treadmill, although I hate not being able to run like I used to, I can multi-task and deal with emails etc on my phone whilst on the treadmill, there's always a positive to most things!
Stevie x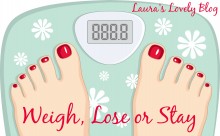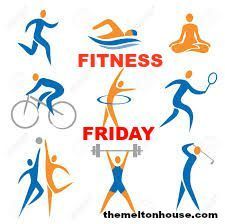 **To comment on this blog you do not need to leave your name, email address or website if you don't wish to. Any information entered will remain private and will not be shared with anyone other than the site owner.